Division with 1 Digit Divisor with Remainders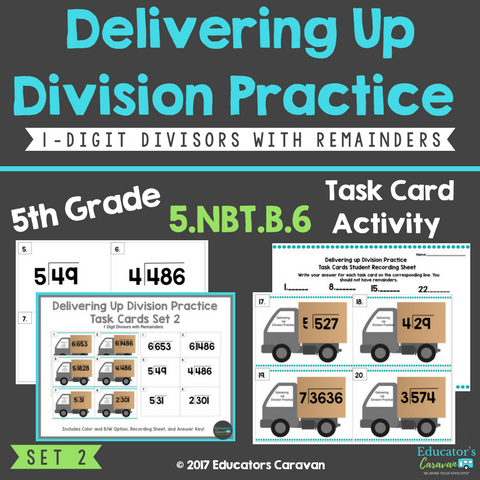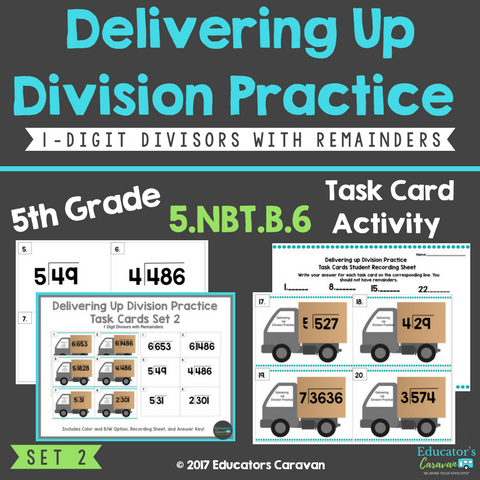 Division with 1 Digit Divisor with Remainders
These task cards are perfect for small group guided practice, partner stations, and even independent work or homework! There is a recording sheet and an answer key. Color and black/white versions are both included! Students will be solving division problems with remainders.
If you have any questions feel free to contact me via email at nicole@simplycoachingndteaching.com
Due to this being an online download, No Refunds will be offered on this product.