Multiplying Decimals Task Cards Scavenger Hunt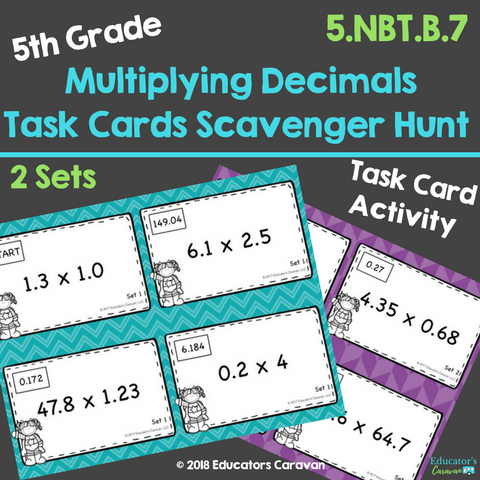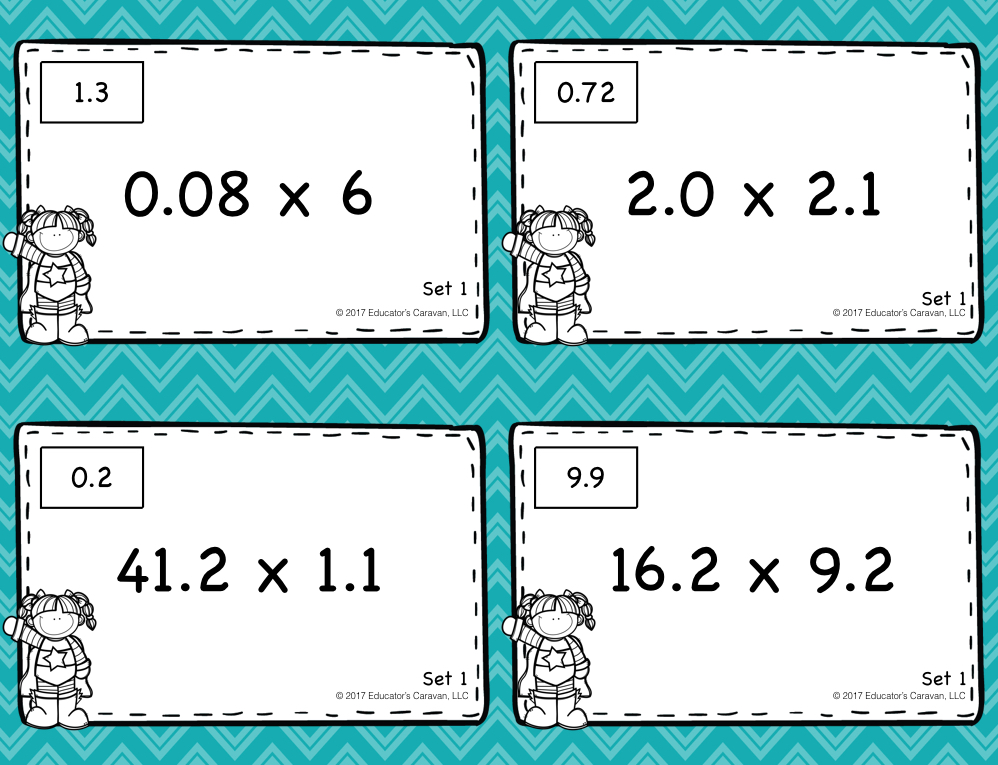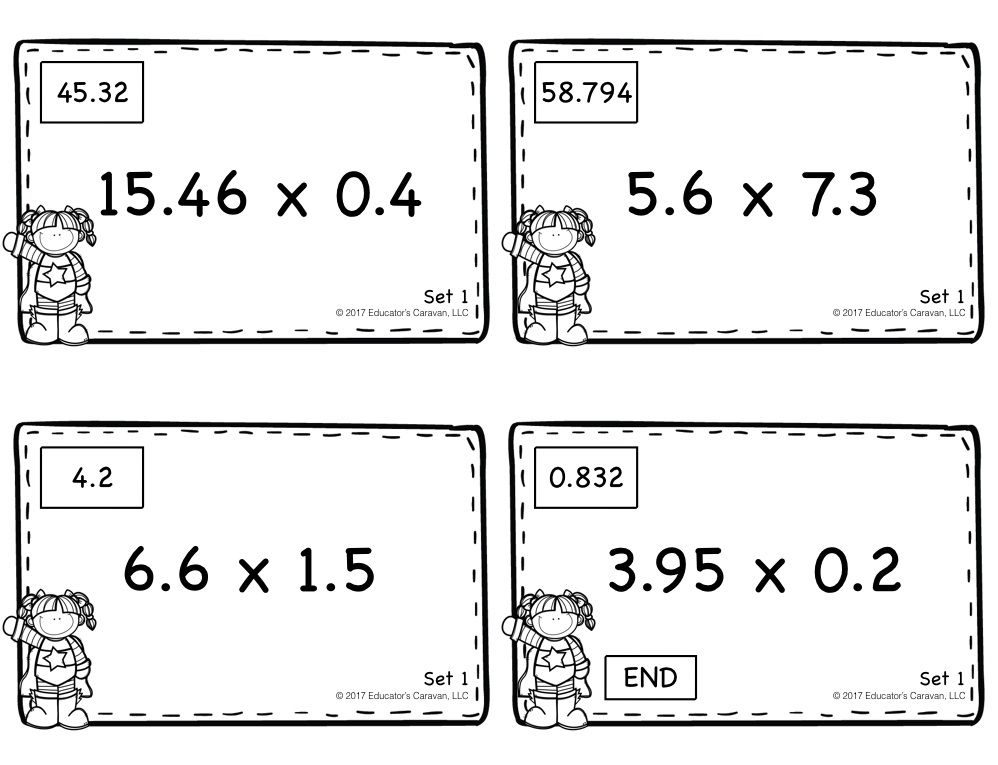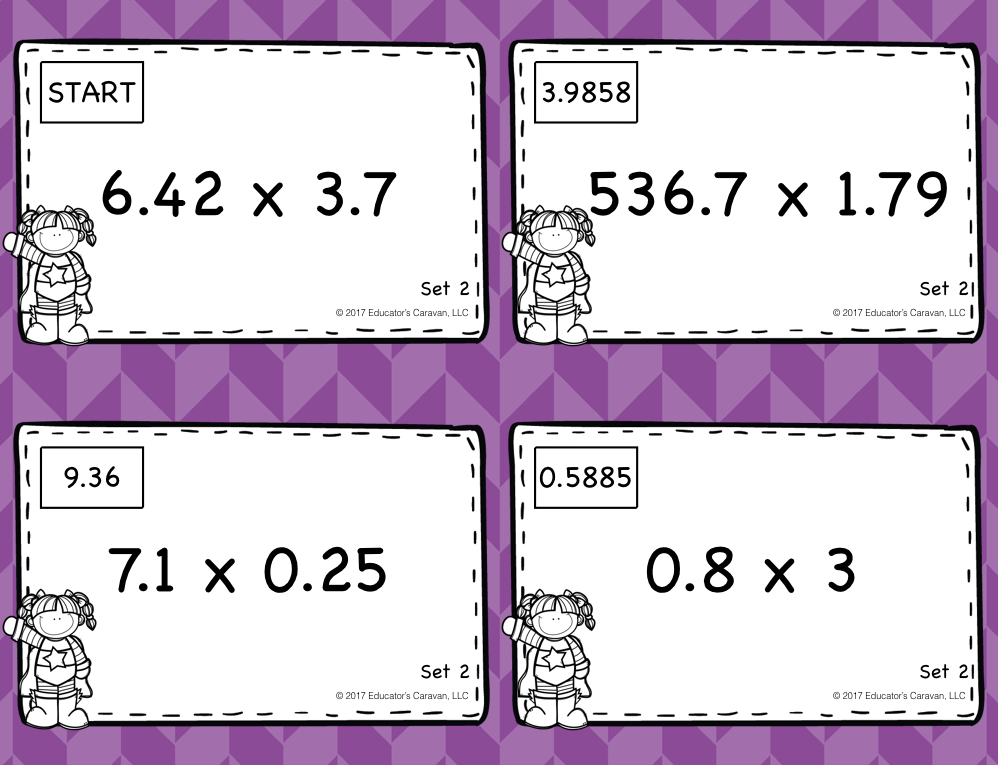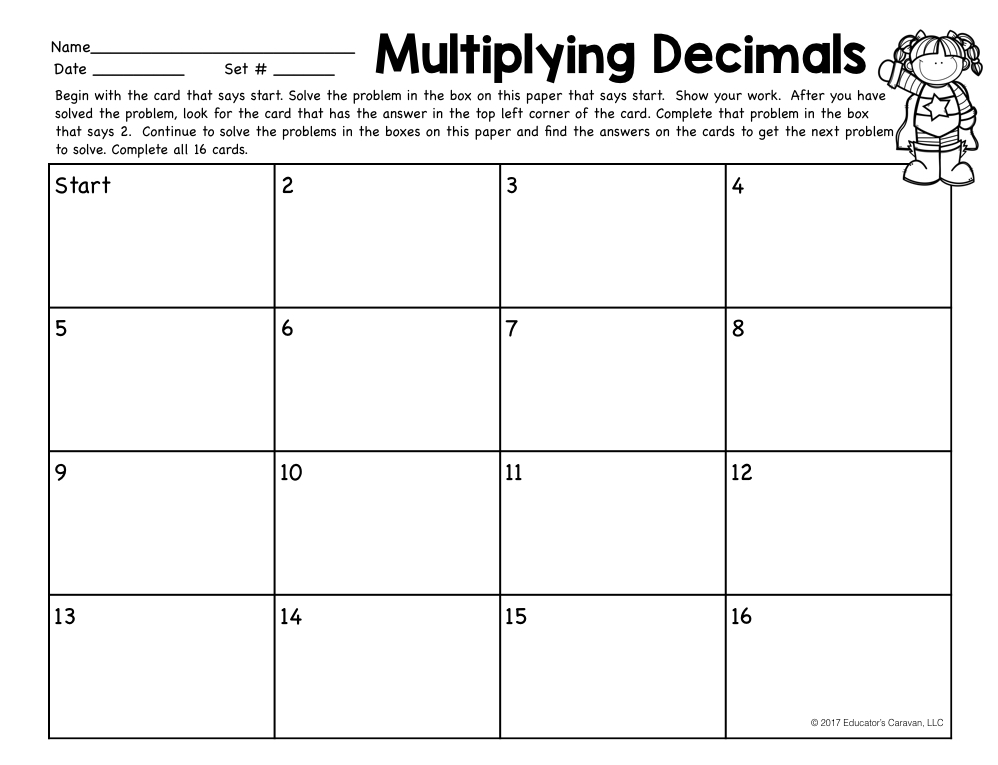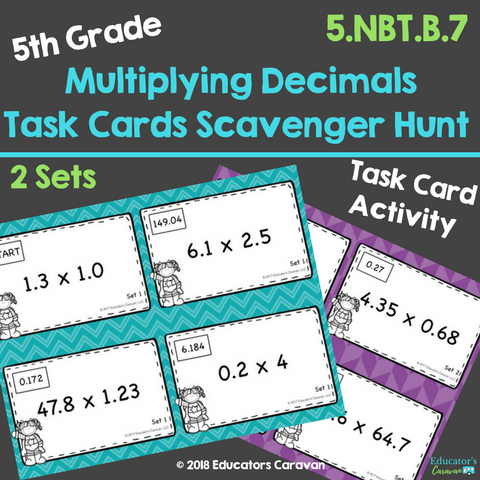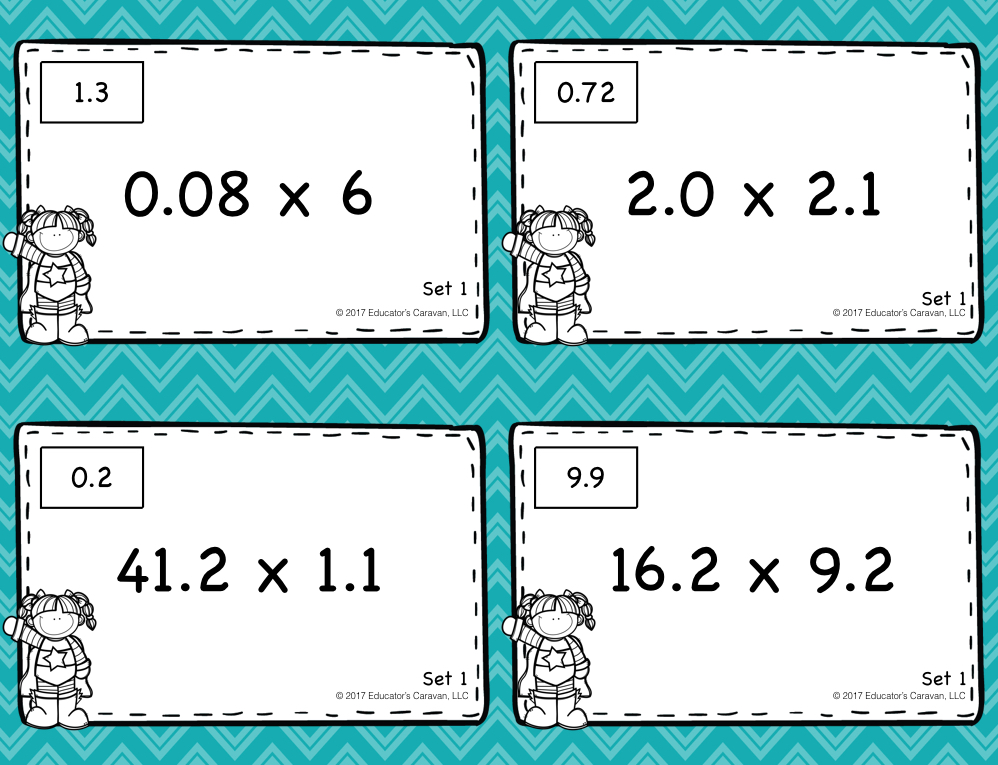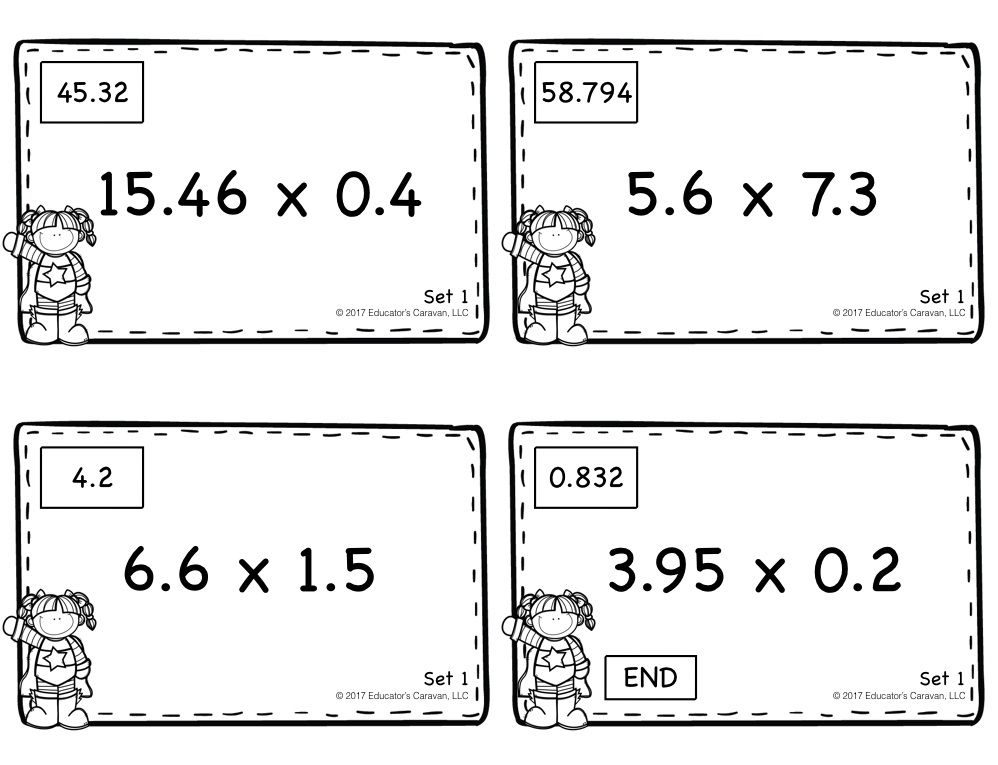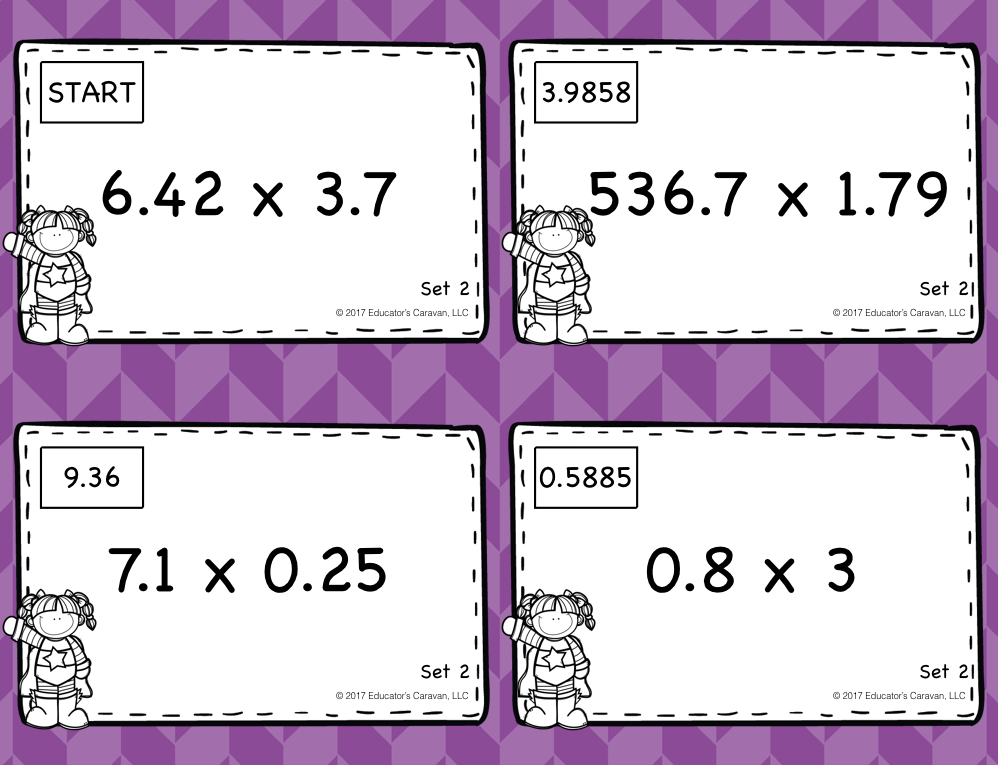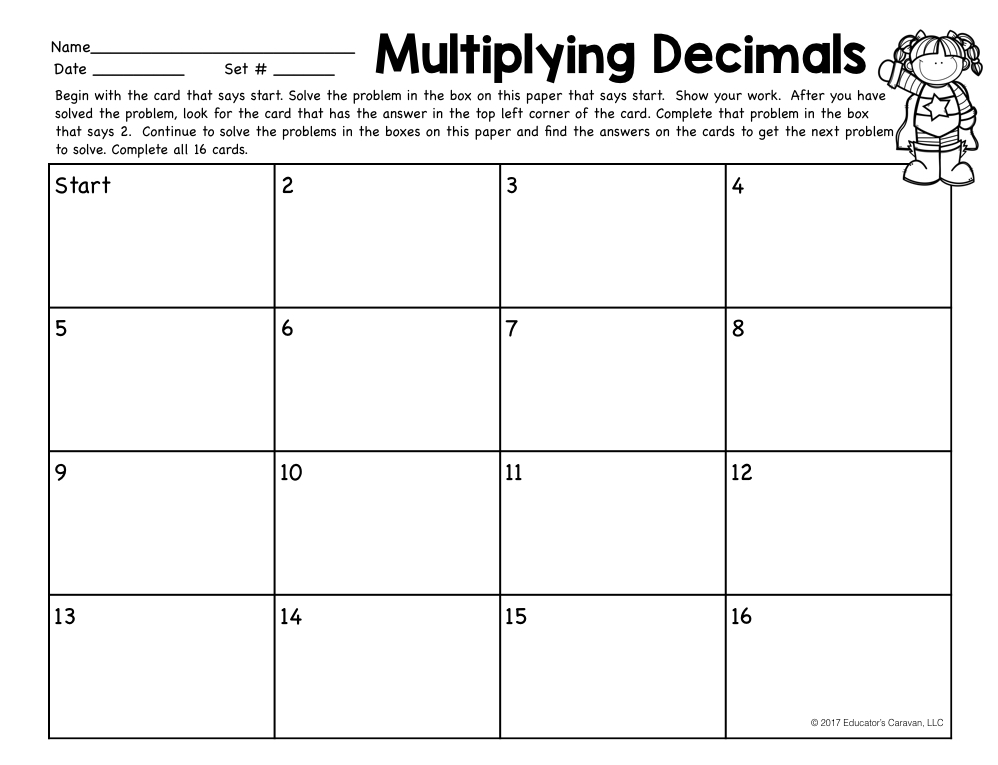 Multiplying Decimals Task Cards Scavenger Hunt
This engaging activity is a great way to get your students up and out of their seat while keeping them focused on the skill of multiplying decimals. These Scavenger Hunt Task cards have a variety of uses can also be used as morning work, centers, early finisher activities, reviews, homework, and more! They are also great for supporting your main lesson.
If you have any questions feel free to contact me via email at nicole@simplycoachingndteaching.com
Due to this being an online download, No Refunds will be offered on this product.
This Multiplying Decimals Scavenger Hunt Task Card activity includes:
* 2 sets of 16 printable task cards in both color and black and white
* A recording sheet
* Answer key

In this activity, students will start with the card that says START and each problem solved will lead the students to a new problem to solve until they have solved all 16 problems. Students are asked to multiply two decimal numbers. The problems contain decimals with tenths and hundredths.

If you enjoyed using this resource, please leave some feedback.

Follow me and be notified when new products are uploaded. New products are always 50% off for the first 24 hours they are posted. It pays to follow me!