Using Real-Time Coaching Techniques Webinar Replay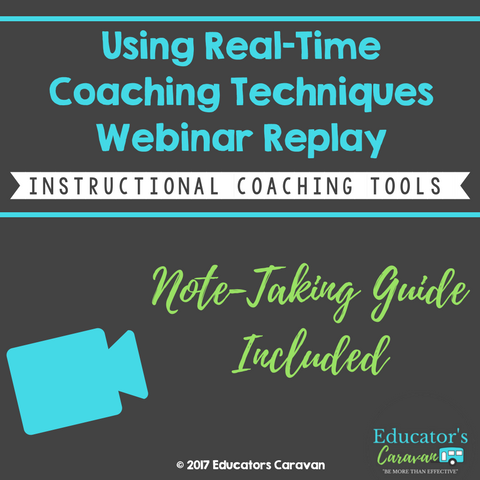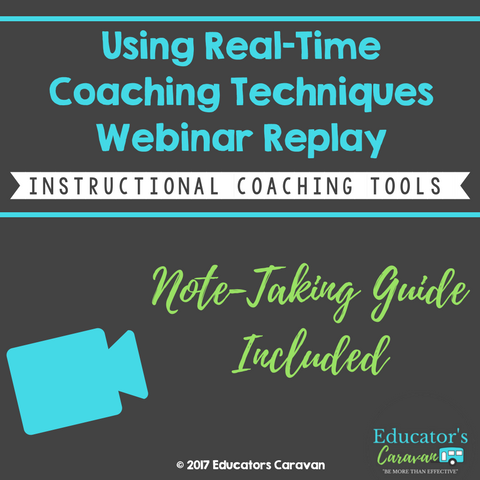 Using Real-Time Coaching Techniques Webinar Replay
Are you new to instructional coaching?
Are you looking for a way to work with teachers in real time?
Are you looking to coach and make corrections as teaching is happening in the classroom?
If you nodded yes to any of these questions...
Then you are in the right place!
Coaching in real time makes a difference. This webinar will take you through the steps it takes to coach a teacher while the teacher is actually teaching.
In this webinar replay/mini-course, you will learn:
What is Real-Time Coaching?

Who will benefit from the technique

Benefits to using the coaching strategy

Steps to complete a Real-Time Coaching Cycle

7 Types of Techniques to use while in the classroom
This WEBINAR REPLAY comes with a video that you can stop and replay and a note-taking guide that will allow for you to take notes so that you can take action with the information that you learned.
If you have any questions feel free to contact me via email at nicole@simplycoachingndteaching.com
Due to this being an online download, No Refunds will be offered on this product.